SLOW FASHION MOVEMENT
FIELD TESTER
Be an advocate for change and join the Slow Fashion Movement.
Become a Stacia Field Tester and try one of our 3D Knits for 30 days, share your experience, and your sweater is FREE!
JOIN FACEBOOK GROUP

How Does it Work?
Join our Facebook Group
Create a short unboxing video
Wear your sweater & style it your own way in 3 different outfits
Document your looks by posting 5 pictures or videos
Write a review/short blog post in our Facebook Group to document your slow fashion switch
Complete the tasks within 30 days of receiving your sweater
Read participation agreement HERE
We invite a sense of adventure and encourage you to express your individual style while wearing one of our 3D Knits in your everyday life.

Some examples of ways to document your style experience:

Dine at your favorite restaurant
Visit a farmer's market
Explore a new neighborhood
Grab a coffee at your favorite cafe
Take a walk on the beach at sunset
Volunteer in your community
Work life balance
Date night
Post surf/gym/class
Hanging with friends or family (or your pup!)
After signing up, we'll send you an application. It's short and simple. We want to know which sweater you're interested in testing and why you're interested in becoming a field tester.
We are looking for ambassadors who share a belief in our mission, who want to switch to more sustainable options, and are interested in helping us educate our community about the slow fashion movement.
We review applications everyday and we'll follow up with you in a week. We accept 2 ambassadors each month to test our 3D Knits in the wild.

If your application is accepted and you complete all the tasks, your sweater is FREE!
Become an Ambassador!

Order a Stacia 3D Knit
Style your sweater your own way
Post a picture or video wearing it in your everyday life and tag us
Write a review of the sweater at the end
Get a 20% discount on a 2nd sweater

The Ambassador Program is the perfect way to test the durability of a 3D knitted garment. Not only is testing one of our sweaters a great way to experience this new zero-waste technology, but it's also a great first step to creating a sustainable wardrobe and ditching Fast Fashion.
An Ambassador is different from applying to be a Stacia Field Tester. We accept 2 Field Testers every month. Unlike a Field Tester, anyone can order a sweater and become an Ambassador. As an Ambassador, you are not refunded for your sweater purchase, but upon completing the program tasks, you will receive 20% off a second sweater!
Post to our Facebook Group. If you don't have a Facebook account, no worries send us an email and we'll set you up with another option for sharing the fun.
If you receive the sweater and decide it's not for you, no problem. We accept returns on unworn items, but cannot offer returns or exchanges after you have completed the program. Your sweater will be custom-made just for you, so please be mindful when making your purchase and reach out for sizing/color/fit questions beforehand to reduce waste.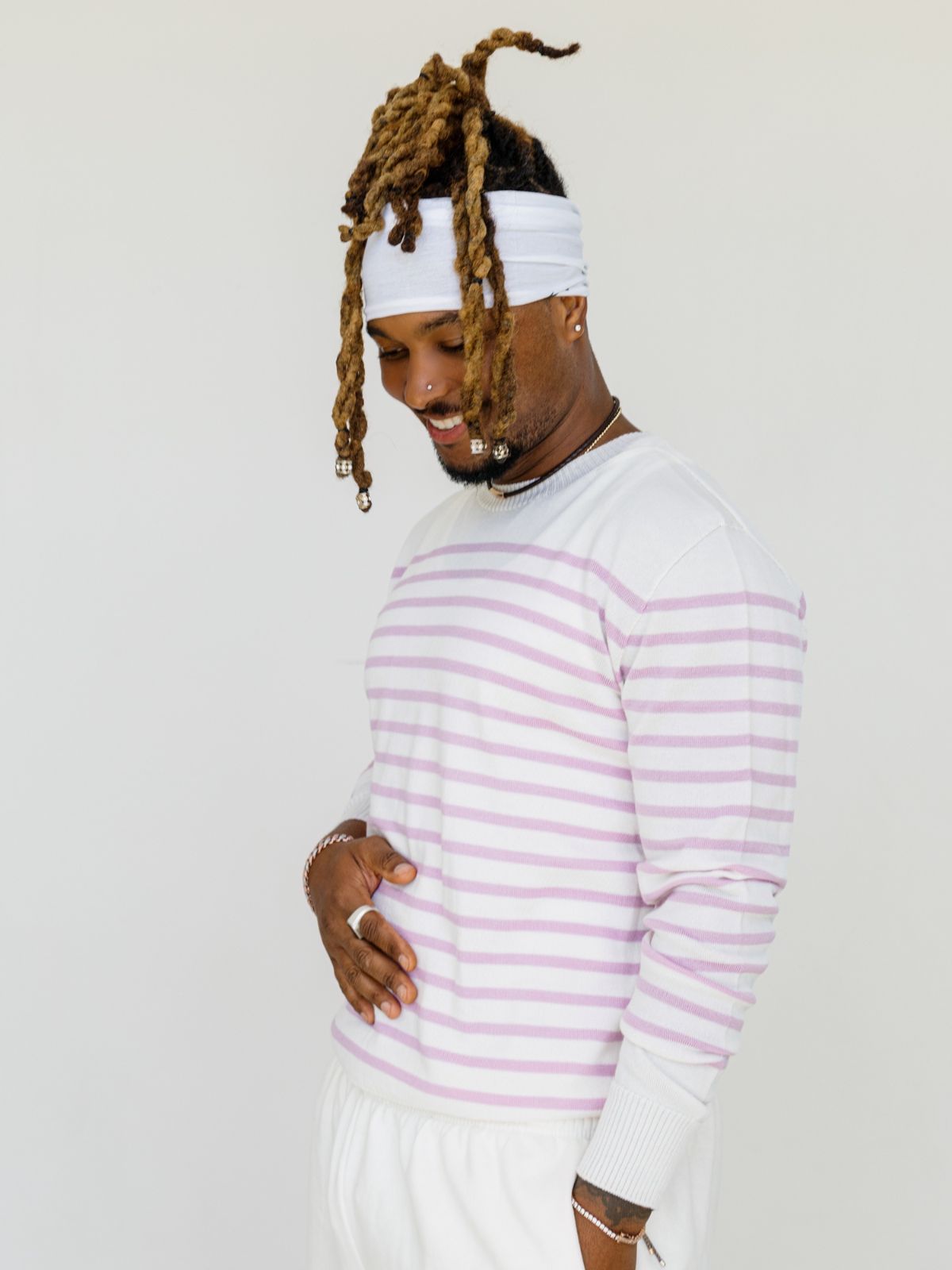 3D KNITS
fashion revolution
Help us move the needle in the fashion industry. Let's shift away from environmentally unsustainable Fast Fashion and build a wardrobe around fewer, better things. A future where we only produce what we need, nothing more. An on-demand technology that eliminates waste and produces clothing that's built to last.