THE BENEFITS OF
3D KNITTING
Knitting a Wholegarment means no seams and more durability
No cutting, no sewing, means no waste
An on-demand manufacturing process means no excess inventory
3D knitting machines adjust every stitch for a comfortable engineered fit
SHOP 3D KNITS
MADE IN THE USA
on-demand technology
An on-demand manufacturing process eliminates waste and excess inventory by producing all our knitwear after it's ordered.
And we brought our sweater production back to the USA to our favorite city, Brooklyn, where Stacia was founded in 1998.
WHOLEGARMENT TECHNOLOGY
The future of fashion
WHOLEGARMENT® is the world's first seam-free knitwear that is produced on SHIMA SEIKI'S 3D knitting machines.
3D knitting machines are custom built to produce knit garments in one complete piece with no seams or sewing, producing less waste.
All of our knitwear is made with the perfect blend of luxury design, technology-driven construction, and sustainable craftsmanship.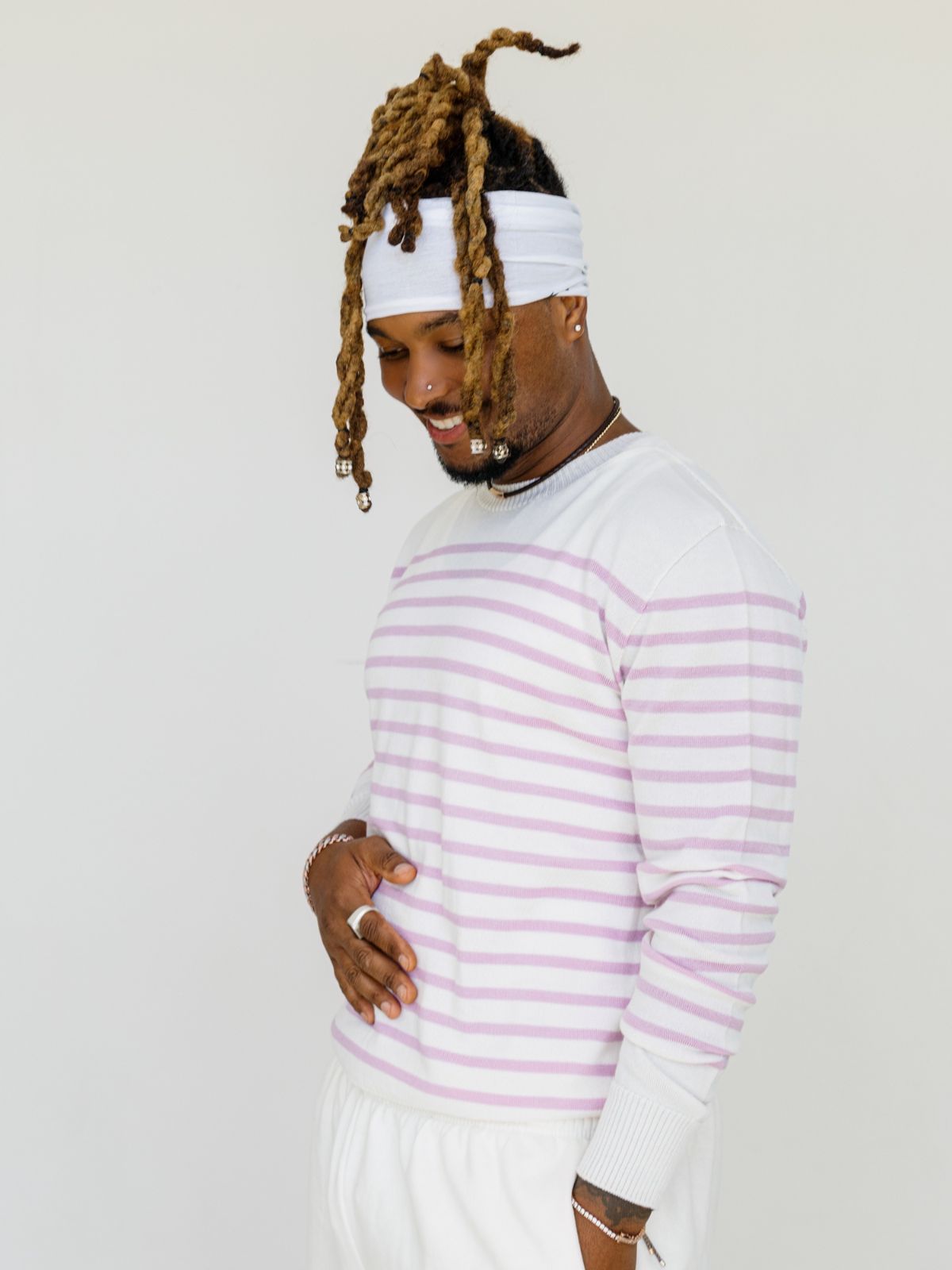 BLUESIGN-CERTIFIED
100% Merino Wool
Bluesign has developed standards to address the safety of chemicals used in textiles
Our merino wool sweaters keep you warm in the winter and cool in the summer
Merino wool can be worn multiple times between cleaning because the fiber naturally rejects dirt and moisture.
Higher quality merino wool has a luxurious hand that is prickle-free, pilling-resistant, and easier to maintain than cashmere.
lenzing certified
EcoVera
An easy-care stretch viscose that wears well all year-round
Viscose is derived from certified renewable wood sources
Meets FSC standards to reduce carbon emission and water pollution by up to 50%
Machine-washable with a natural stretch
100% EGYPTIAN COTTON
made in italy
Mur Egyptian cotton is from Filmar, Italy
Machine washable and doesn't shrink
Long fibers make it soft & super durable
BCI-certified in cotton production
100% Elasterell-P
SORONA® Stretch
Plant-based and made from corn
Reduces reliance on fossil-based fabrics
Emits 50% less greenhouse gases
More durable & colorfast than synthetics
High-stretch and recovery
USDA certified bio-based product
OEKO-TEX® Standard 100 certification